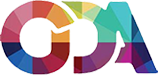 About this site
---
The Camden Disabled People's Voices project collects and shows Disabled people's reports on the issues that matter to them.
Our reports, or stories, are a public record of Disabled people's views on all the good things and bad things we experience in this borough.
Importantly, the stories are also a tool we use to start conversations with service providers, celebrate successes and push for positive changes.
The map here shows all our reports from the local area - click to read the headlines
Our Community Reporters
Our Community Reporters